PRODUCT SOLUTIONS MADE OF METAL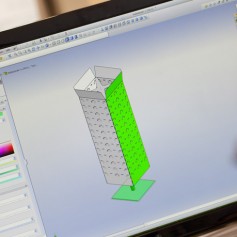 You have the idea – we make it real
Are you looking for a competent contact who will work out all of the details of your product solution with you and then implement them? Then you've come to the right address with our experts from construction and technical sales. We will look for the right solution for your problem keeping an eye on efficiency, quality and costs.
1st Step: Joint Planning
At Broki you first contact will be with our employees in Technical Sales. You can draw up your inquiry or formulate the task for us and be sure that you will find in your contact extensive expertise and many years of experience. Together we will work out the technical details of your inquiry. Your contact will pay especial attention to the feasibility of your idea with respect to the static requirements.
2nd Step: Your Model by Hand or in 3D
If you approve our suggested solution and are satisfied with our offer, then our team from construction will draft the necessary technical drawings using the most modern 3D-software. This will give you a real impression of your products prior to the start of fabrication.
3rd Step Fabrication– Quick and Cost Effective
Only once you have approved this construction will our metal experts adapt the fabrication environment to this model. All departments involved in your project will automatically receive the necessary machine data – an efficiency measure with which we realise the lowest possible cycle times.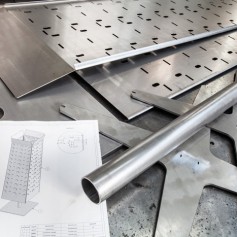 40 Years of Competence and Reliability
This procedure has long since proven itself with our customers. It is the mix of reliability, technical know-how and individual consulting that has made many long-lasting and trusting customer relationships possible. Add to this our core competence, which is meeting the special requests of our customers with the highest possible flexibility. Together this results in a guarantee of success that we give you here at Broki, one that has been in effect for more than 40 years.